---
Posted by kathy stanton on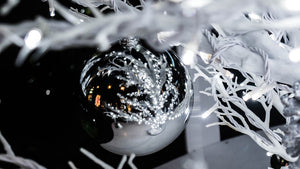 There is nothing more beautiful than a Christmas tree decorated with sterling silver stars, bells and ornaments. Timeless pieces that add a sense of quality to your Christmas decorations. Over time, however, these unique pieces could lose their shine, due to tarnish and improper storage. Not all is lost though, they can be saved. We look at some tips and tricks to keep or recover the beauty of your sterling silver heirloom ornaments.
---
Posted by kathy stanton on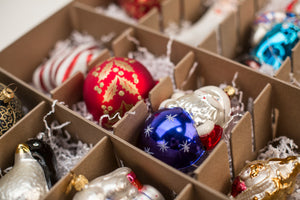 Holiday lovers, welcome to the tribe. We know who you are, because you are one of us—a passionate enthusiast of all things holiday! The sight of fresh snowflakes makes your heart quicken, and waking up to snow blanketing every roof and treetop gives you a deep feeling of satisfaction and joy.  Each treasured item in your Christmas Ornament Collection—which might include pieces from Swarovski, Radko, Patricia Breen, Georg Jenson or Michael Storrings— is a prized possession, and trimming the tree each year is a tradition you cherish above all others.  If you aren't haven't already upgraded your Christmas ornament storage to...